HMS ElliTM provides reliable intelligence into your total population to improve quality, optimize outcomes, and control costs. Schedule a demo to discover the insights that Elli delivers with early targeting of individuals most likely to benefit from care intervention.
Are you ready to explore the population risk intelligence that HMS Elli offers? Complete the form to schedule a live demo of Elli.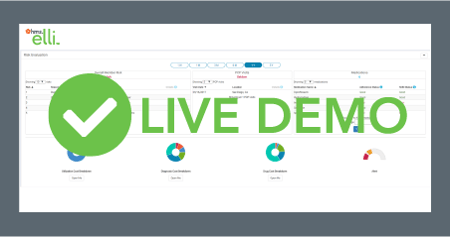 In this live demo, you'll learn how Elli enables you to:
Gain Visibility into Member Populations
Analytics to identify risk based on HMS claims database

Common view of membership

New member identification
Monitor Healthcare Consumption
Improve HEDIS and Quality
Identify gaps in meeting HEDIS measures

Actionable "call lists" of members who need targeted outreach

Risk assessment data where an HRA might be absent
Request a demo today to learn more.